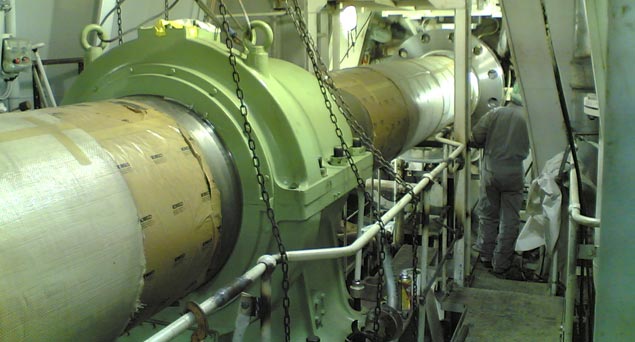 Since introducing the U.S. marine market to the Pilgrim Nut in 1966 for the "Atlantic Competitor", Mapeco Products (formerly Marine Products and Engineering Company) has become an industry expert in hydraulically actuated fasteners for propeller, rudder, and shafting systems.
Mapeco Products designs and supplies Pilgrim Nuts, Pilgrim Radial Fit Bolts, Morgrip Bolts, and Pilgrim Bolts to the U.S. and Canadian marine industry under a licensing agreement with Pilgrim International of Manchester, UK.
On-site technical representatives are available for installations and refits of all of our products.
Design assistance & technical expertise is available on a contract basis for propeller, rudder stock, and rudder pintle installation calculations, design guidance for shaft ends when keyless propellers, rudders, and couplings are used, and assistance in sizing coupling flanges for use with hydraulically installed bolts are available.
Mapeco Products is certified to ISO 9001:2015, and is a Division of Walz & Krenzer, Inc.