Welcome To Mapeco Products
Mapeco Products, a division of Walz & Krenzer, Inc., is a U.S. owned small business that has provided hydraulically actuated fasteners to the U.S. marine market since the mid 1960's. Since introducing the Pilgrim Nut to the U.S. marine market in 1966, Mapeco Products has become an industry expert in hydraulically actuated fasteners used for mounting and dismounting propeller, rudder, and shafting systems.
Our engineers provide pre-determined installation and removal calculations for a guaranteed repeatable fit. Detailed analysis is available to aid in the design of propulsion systems.
Reduced Outage Time – fast & easy installation and remova
Precise & repeatable loading
Approved by all leading classification societies
Low maintenance costs as components are reusable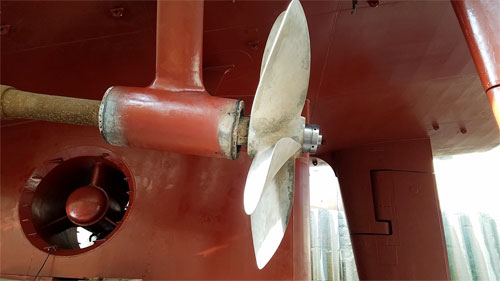 Pilgrim Nuts
The Pilgrim Nut was introduced to the U.S. & Canadian marine markets by Mapeco Products in 1966. It has become the industry standard for providing axial force to assemble and disassemble propeller, tapered shaft, & rudder stock connections.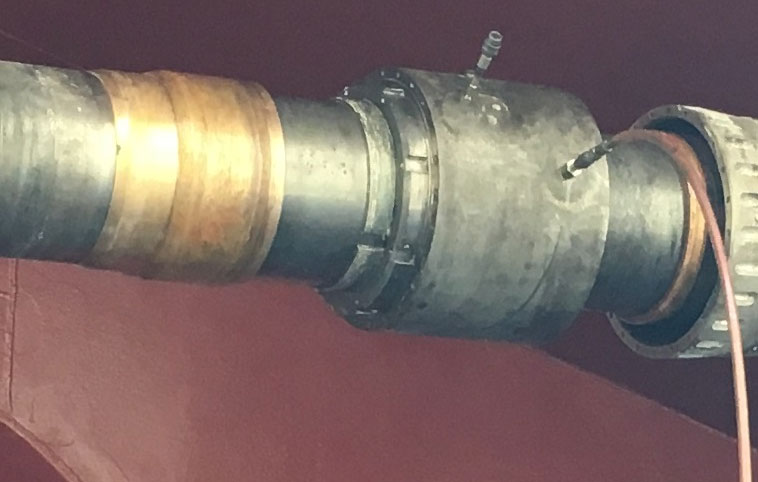 Keyless Shaft Couplings
Both flanged and straight couplings are available to meet the requirements of almost any shipboard application. The fundamental concept of the keyless shaft coupling is to create a large frictional grip between the coupling and the shaft by "shrinking' the coupling ID to create an interference fit with the shaft.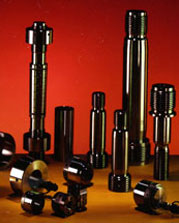 Hydraulic Bolts
Mapeco Products offers three types of hydraulically actuated bolts; Pilgrim Radial Fit Bolts, Morgrip Bolts, and Pilgrim Bolts. All provide fast, cost-effective, repeatable, and trouble-free installation and removal.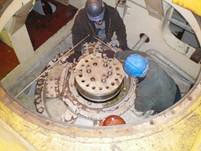 Technical Support, Hydraulic Pumps and Accessories
High pressure air & hydraulic pumps, ancillary equipment, and spare parts are kept in stock for immediate supply.
Quick Contact Form